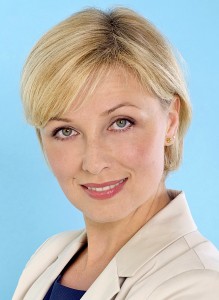 RESEARCHER
Address: Room 04-306, Hegelstraße 59, 55122 Mainz
Postal Address: Project TriMco, Hegelstr. 59, 55122 Mainz
Phone: +49 6131 39 38386
E-Mail: erkera at uni-mainz.de
Education and Academic Qualifications
2014 – PhD at University of Mainz
2008-2014 – PhD Student at University of Mainz
(Supervisor: Prof. dr. B. Wiemer)
2008                   – M.A. at University of Konstanz
2006-2007              – Visiting Student at University of Pavia (Italy)
2002-2008              – Student of Slavic, German and Italian Linguistics at University of Konstanz
2001                   – Teacher of Russian (language and literature) and German
1996-2001              – Student at University of Education in Mozyr (Belarus)
List of Publications
Эркер, A. [Erker, A.]. 2009. Фактор языкового контакта в исследовании особенностей флективной морфологии 'Мовы простай' (на примере окончаний родительного падежа существительных). В: Scholze, L., Wiemer, B. (Hgg.): Von Zuständen, Dynamik und Veränderungen bei Pygmäen und Giganten (Festschrift für Walter Breu zu seinem 60. Geburtstag). Bochum, 293-305.
Эркер, А. 2013. Формы настоящего времени в белорусском смешанном говоре на балто-­славянском пограничье. Исследования по славянской диалектологии 16. Москва, 166-­179.
Эркер, А. 2014. Специфика именных парадигм в белорусском смешанном говоре на балто-­славянском пограничье. Балто-­­славянские исследования 19. Москва, 357-­394.
Эркер, А. 2014. Способы выражения прошедшего времени в белорусском смешанном говоре. In: Seržant, I. A. and B. Wiemer (eds.), Contemporary approaches to dialectology: The area of North, Northwest Russian and Belarusian vernaculars. Slavica Bergensia 13. Bergen, 130-150.
Wiemer, B., Erker, A. 2011. Manifestations of areal convergence in rural Belarusian, or: Is there anything specific with 'Mowa Prosta'? Journal of Language Contact 4-2, 184-216.
Wiemer, B., Erker, A. 2012/2013. Übergangs- und Mischdialekte – eine unnötige begriffliche Differenzierung? Zeitschrift für Slavische Philologie, Band 69, Heft 1. Heidelberg, 1-55.
Wiemer, B., Seržant, I. and A. Erker. 2014. Convergence in the Baltic-Slavic Сontact Zone. Triangulation approach. In: Besters-Dilger, J., C. Dermarkar, St. Pfänder & A. Rabus (eds.): Family effects in language contact (Modeling congruence as a factor in contact induced change). Mouton de Gruyter.
Эркер, А. 2015. Структурные особенности смешанных белорусских говоров на балто-славянском пограничье (Strukturelle Merkmale weißrussischer Mischvarietäten im baltisch-slavischen Grenzgebiet). Мюнхен.